24
Jul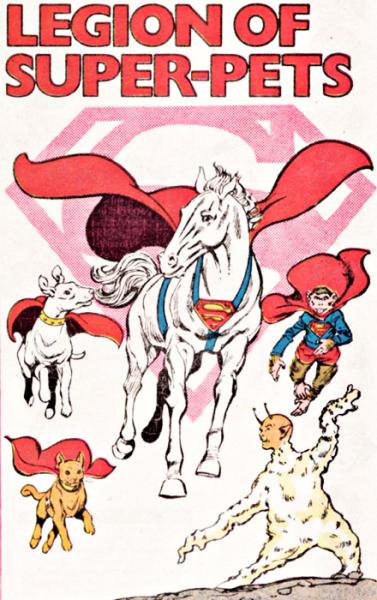 I wasn't much of a comic book reader growing up. I delved into some G.I. Joe and regularly picked up Akira and a few other Japanese-inspired titles for a little while. But, for the most part, I never got bit by the superhero bug. In fact, the first wave of superhero movies in the late 80's and early 90's actually turned me off to superheroes in a big way. Other than the mainstream characters and their most obvious rivals, I'd generally turn to one of my comic book friends when someone made a joke about The Legion of the Superpets.
I've sporadically seen some of the latest offerings in comic book movies in the theatres. (No, I haven't seen The Avengers… but, really, that shouldn't somehow ruin your day.) I've enjoyed many of them, in fact, as explosion-filled big screen entertainment. For movies like Thor, I don't go in with high expectations and, as a result, I can enjoy a 114-minute popcorn binge accompanied by the sound his hammer makes when it connects with a frost giant. Good stuff.
A friend recently wanted to try out the new Marvel Heroic Roleplaying by Margaret Weis Productions. Better yet, he was going to run the game so I'd get to actually play a character. OK, I'm in! I read nothing in advance of our session: no rules, no Marvel background, not even a movie review on Rotten Tomatoes! Instead, I volunteered to be Iron Man (who I just had to Google to determine if he's Iron Man or Ironman prior to typing that) because I have no problem playing an egotistical "hard-headed futurist" with a potential drinking problem. And because I saw Iron Man and Iron Man 2, and I like Robert Downey, Jr…
Not knowing anything about the comic book universe I was in actually increased my enjoyment of the game. It's been a long time since I was able to discover things in a setting. Usually, I have a head full of knowledge that my character does not have. Even more often, I'm running the game so I have to have a head full of knowledge that all the characters have plus what they don't! That said, there's so much material in the game for fans of comics that I think they would get as much out of the game as I did, probably more.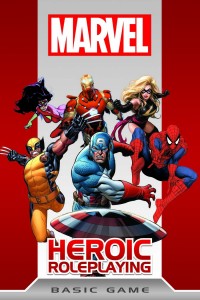 It's been a long time since I tackled a brand new system and I have to say I loved the Marvel Heroic Roleplaying system. It's incredibly narrative-based, something I've been trying to incorporate into my sessions with D&D Next (ugh, I hate that name, by the way). I want a player to tell me what his character is doing, not what he is doing. And that's how I want to play in a game as well. Marvel Heroic Roleplaying works that way: say what you're doing, then pull together the dice appropriate to your action. If you find yourself saying, "I attack" and reach for the same handful of dice you always do, you're doing it wrong.
Better still, are the mechanics of success and failure. There is a back and forth between the heroes and the villains that prevents fights from becoming stale, one-sided affairs, but there is also a means to compensate for poor rolling. (Who has two natural 1's and loves that rule? THIS GUY!) Better still, you can deliberately introduce an added possibility of failure to increase the dramatic tension, but this helps you accrue resources to pull off something spectacular as later in the scene.
I have to say, even if you aren't a comic book fan, there's a great deal to be learned from the design of this game's mechanical side. It turns "pass/fail" into "exceed/pass/fail/fail-BUT…" and that makes for a genuinely exciting and engaging time. I would love to see these mechanics employed elsewhere but, to be quite honest, I could get used to being a playboy billionaire in a flying tank suit.
Also, if you're interested in picking up the rules, DrivethruRPG is running their Christmas in July sale so it's the perfect time. (Just do me a favor and pick it up through that link there. Thanks!)